Columbia University's Sakıp Sabancı Center for Turkish Studies invites applications for a postdoctoral fellowship for the academic year 2023–24. The fellowship is open to scholars in the humanities and social sciences studying any period within the confines of Turkish studies. The successful candidate is expected to develop an innovative research project that advances the field of Turkish studies. The fellow may also teach one course with approval from the Dean's office.
For the duration of their appointment, the fellow is expected to be in residence in New York City and be an active member of the Sakıp Sabancı Center's intellectual community. The fellow is also expected to organize a workshop or panel on a subject related to their research. The cost of the organization of this event will be covered by the Sakıp Sabancı Center within budgetary limits.
Compensation: The amount awarded is $65,000 for a nine-month (1 September 2023-31 May 2024) period. This award comes with access to Columbia's health benefits. The fellow will be responsible for finding and paying for housing. They will be provided office space at the Sakıp Sabancı Center and have full access to the University's library resources.
Eligibility: The fellowship competition is open to candidates who have received their Ph.D. degree in the humanities or social sciences after September 2020 and have written a dissertation on any aspect of Turkish Studies. The fellow cannot hold another scholarship, visiting, or employment position during the term of the fellowship. The fellowship cannot be deferred.
AY 2023-2024 SAKIP SABANCI POSTDOCTORAL FELLOWSHIP
Application procedure: Candidates are asked to submit an application (consolidated into a single PDF-file) consisting of the following documents to Astrid Benedek ([email protected]):
Cover letter of a maximum of 3 pages that situates your research within a broader disciplinary context, summarizes the findings of your dissertation and describes the work you hope to accomplish during your postdoctoral fellowship.
Curriculum Vitae (no more than 5 pages) with a list of publications
Writing sample (journal article, book chapter, or dissertation chapter)
Graduate transcript(s)
Two letters of recommendation to be sent directly to

[email protected]

.
The submission deadline for the application and recommendation letters is April 3, 2023. Shortlisted candidates may be interviewed via video conference. Decisions will be announced by the end of April.
Sakıp Sabancı Center Postdoctoral Fellows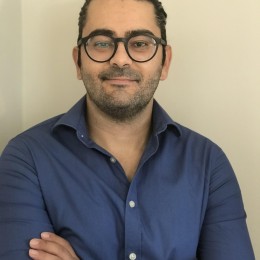 Murat İplikçi
SSC Postdoctoral Fellow, 2023-2024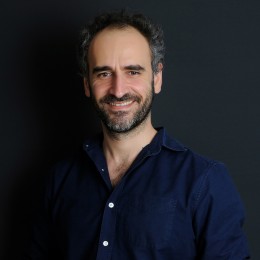 Fırat Kurt
SSC Postdoctoral Fellow, 2020-2021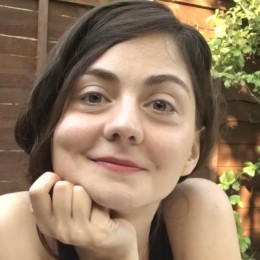 Ayşe Polat
SSC Postdoctoral Fellow, 2023-2024