Columbia University's Sakıp Sabancı Center for Turkish Studies is pleased to invite applications for a limited number of scholars in the Humanities and Social Sciences who seek institutional affiliation as Visiting Scholars at the Center.
Junior and established scholars from the United States and abroad whose research projects in the field of Turkish Studies require access to archival and library resources at Columbia University are encouraged to apply. While most affiliations will be granted for a maximum of three months, longer stays (up to one semester/academic year) will be considered.
Visiting Scholars are able to access Columbia's facilities to work on their research. While reading and basic borrowing privileges at Columbia's libraries are free of charge, a University ID card is required (which carries a one-time fee of $20). Please note that Columbia University will not be able to provide any assistance with travel or finding housing. For eligible international scholars, the University can sponsor a J-1 visa, providing the DS-2019 and formal letter of affiliation needed for visa applications; visa sponsorship will require an administrative fee of $500. While dedicated office space at the Sakıp Sabancı Center cannot be guaranteed, an open workspace can be provided.
Please note that this program does not carry any monetary compensation.
SAKIP SABANCI VISITING SCHOLAR APPLICATION
Scholars who wish to be considered for a Sakıp Sabancı Visiting Scholarship should submit the following pdf-documents to [email protected]:
A cover letter, indicating your current institutional affiliation, duration of the requested affiliation (start and end dates), and intended use of specific Columbia University library and/or archival resources.
 
An updated CV.
 
A statement of research (1000–1500 words) summarizing the project you propose to pursue at Columbia, including a detailed research schedule describing the library, archival, or collection resources to be consulted.
 
A letter of support from either a Columbia University faculty member or a faculty member or dean at your home institution (or the institution you graduated from).
 
Deadlines
The deadline for the submission of applications is June 30 for the following Fall semester and September 30 for the following Spring semester.
2020-2021 Academic Year: Visiting Scholar Program Paused
Please note that due to the ongoing COVID-19 crisis, we have temporarily paused the Visiting Scholar program for the 2020-2021 academic year. We are not accepting any applications at this time. If you had already submitted your application for Spring 2021 by the deadlines noted above, the review committee will reach out to you.
Sakıp Sabancı Visiting Scholars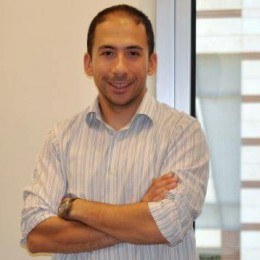 Emre Hatipoğlu
Associate Professor of Political Science, Coordinator European Studies Program, Sabancı University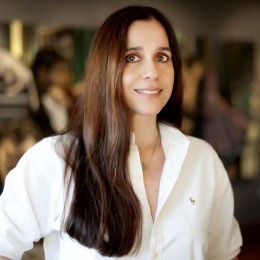 Ayşe Kadıoğlu
Professor of Political Science, Sabancı University