Image Carousel with 3 slides
A carousel is a rotating set of images. Use the previous and next buttons to change the displayed slide
Slide 1: Dome of Mihrimah Sultan Camii

Slide 2: Tiles from Suleymaniye Camii

Slide 3: Sokollu Mehmed Pasha Camii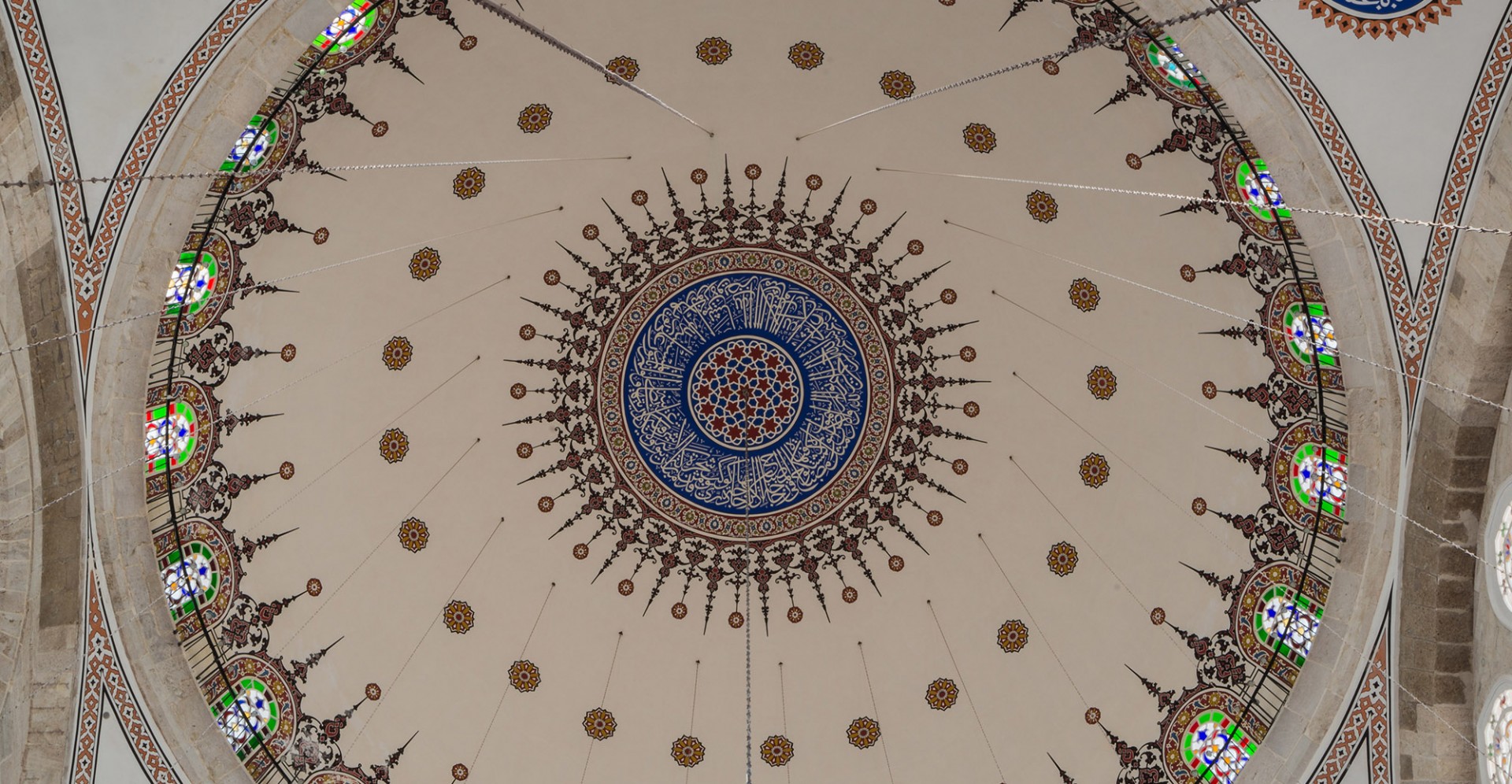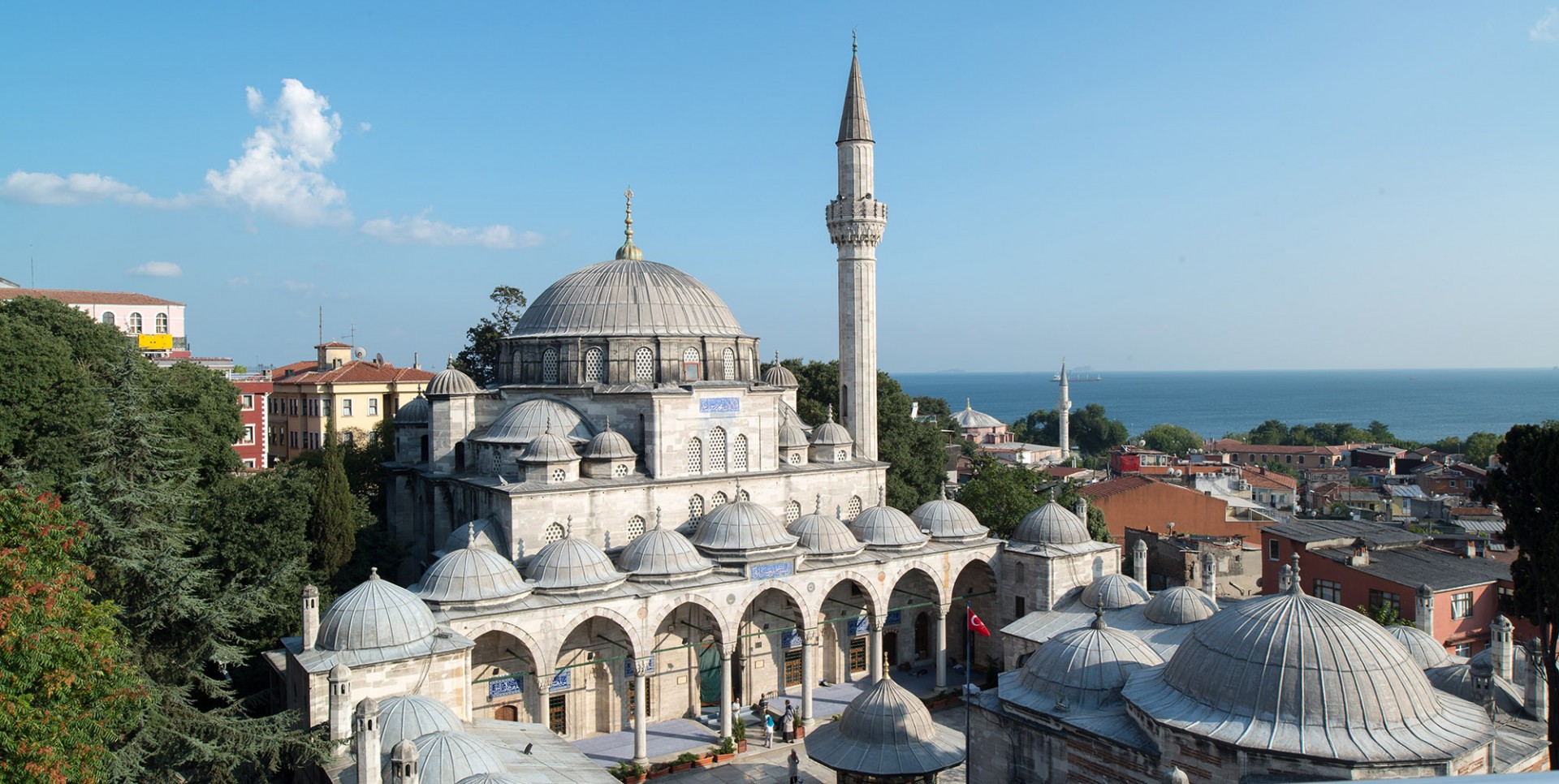 Previous
Next
Mission Statement
Inspired by the vision of Sakıp Sabancı (1933–2004), who always emphasized the importance of building bridges between cultures and the significance of transcending disciplinary boundaries to achieve academic excellence, Columbia University's Sakıp Sabancı Center for Turkish Studies aspires to facilitate the dissemination of knowledge and the exchange of ideas between scholars and students engaged in various fields of Turkish Studies, including those that focus on the history, language, religion, and culture of peoples and empires that occupied the Anatolian peninsula in historic and prehistoric times. Situating Turkish Studies in a comparative and global context, the Sakıp Sabancı Center supports academic research, course offerings, and public events both within and outside of Columbia University and New York City, utilizing the resources of both the university's New York campuses and its Global Center in Istanbul.
Statement of Solidarity
The Sakıp Sabancı Center for Turkish Studies stands in solidarity with those in our broader Columbia community and beyond who are experiencing a sense of loss and apprehension in light of the senseless killing of George Floyd in Minneapolis and the tragic deaths of so many other Black Americans before him.
"How shall man measure Progress there where the dark-faced Josie lies?" wrote W.E.B. DuBois in his Souls of the Black Folk. How can one indeed talk of progress when we are confronted with the terrible fact that systemic racism against Black Americans continues to survive in the fabric of American society 155 years after the abolition of slavery, and more than half a century after the Civil Rights Movement? This racism is continuously kept alive, even augmented by the systematic targeting of Black Americans by the criminal justice system, through their grossly disproportionate criminalization, punishment and incarceration. The system of justice in a democratic country, that claims life and liberty among the constitutional rights of all citizens, is supposed to serve and protect each and every one regardless of race, sex, class, and sexual orientation. George Floyd and all other Black Americans who have been killed at the hands of the police and white vigilantes were as much entitled to the protection of the police as any other. We all need to refuse to live in a country where parents have to teach their children to fear the police. 
The rightful protests that have unfolded over the last two weeks in New York and in many other cities across the United States have exposed a troubling lack of judgment on the part of the political leadership, and simultaneously revealed heartening acts of solidarity in an effort to uphold the values of diversity, democratic right of protest, and to stamp out systemic racism, bigotry, and social injustice in our society and, in fact, all around the world. We understand the seriousness and the urgency of the duty that universities must bear in this effort, and are committed to carrying it out.